Aug

2014
Tags
Related Posts
Share This
Sati Sharma: The Building Bricks of a Restaurateur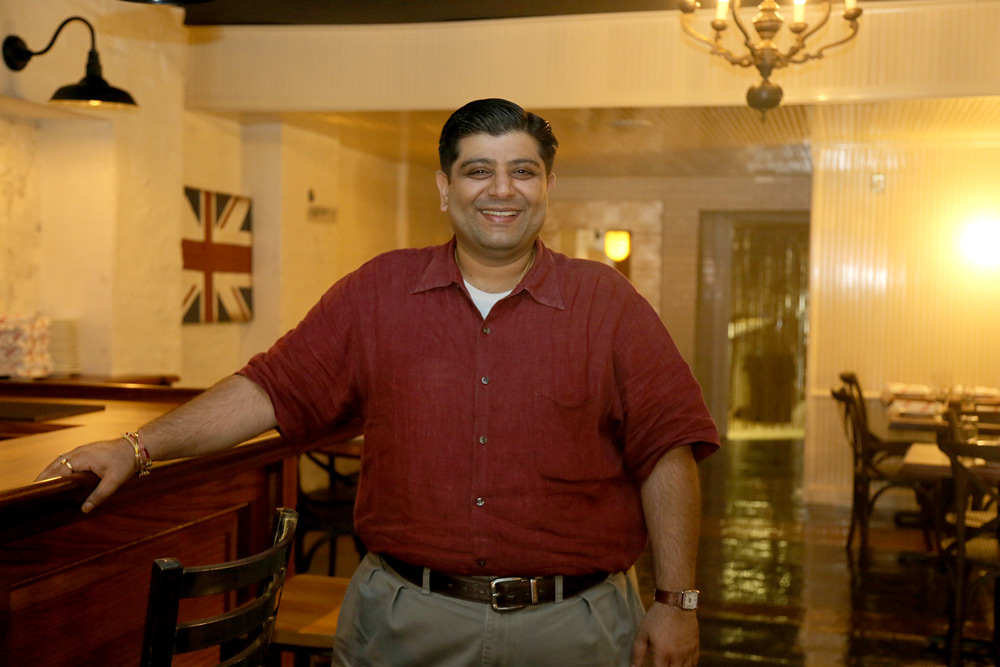 Sati Sharma is the owner of Paratha Junction and Brick Lane Curry House, with several restaurant locations in NYC and NJ. Like many successful restaurateurs, Sati employed the approach of taking traditional dishes and wrapping them in an interesting city-worthy concept. English-influenced Brick Lane represents old world tradition, reminding patrons of an English curry house that serves honest and authentic Indian food and a variety of mild and spicy curries . His other venture, Paratha Junction, is more Indian comfort food, but done in a way that reminds customers of home-cooked goodness. Sati's signature style is clearly evident in his establishments and creates an atmosphere that customers are repeatedly drawn to.
" We try out new specials pretty much every week at my restaurants."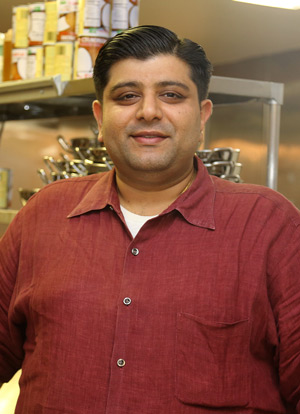 Sati always had a strong love for food. As a young child, he took numerous road trips throughout India with his family and was exposed to a great variety of dishes and tastes. It was his extensive travel that was so influential in opening his mind and curiosity to the world of cooking. In keeping with influences from various regions, one of the most notable dishes at Sati's Brick Lane restaurants is the "phaal", a super spicy curry that's very popular in England. Sati remarks that "we've taken this dish is taken to a completely different level" with unique chillis that have so much heat the chefs have to wear a protective mask when cooking it. It's not for the faint of heart, but it's a curry that really opens the senses to what spices can taste like.
While he loves tradition, Sati also believes in coming up with new recipes often: "We try out new specials pretty much every week at my restaurants. You have to keep experimenting and giving customers a reason to come back." His travels to other countries, such as Spain for its vibrant food scene, often help inspire different combinations. But Sati still believes that Delhi, where he grew up, is a place where people live to eat and a place that first inspired his love of food.
When asked what other cuisine he enjoys besides Indian, Sati surprisingly reveals that he loves Thai because he is half Thai from his mother. With that unique influence, he has plenty of ideas for future ventures running through his mind. "Almost all of them are out-of-the-box and outside what people consider "ordinary Indian". Only time will tell which ones make the most sense to pursue so you'll just have to wait and see!"
While he continues to pursue other restaurant ideas, he certainly won't be spending more time in his own kitchen at home. "If I had my way, I would live in a house without any kitchen in it. I've seen and worked in enough kitchens that I don't want to cook in one when I'm home. I may be persuaded to cook a Christmas or Thanksgiving dinner once every few years, but other than that, a quick-fix Thai curry once in a while is the most I cook at home." That's quite understandable given the tremendous accomplishments he's achieved in the skilled kitchens of his several restaurants.