Sep

2014
Tags
Related Posts
Share This
Vikram Vij: A Canadian Inspiration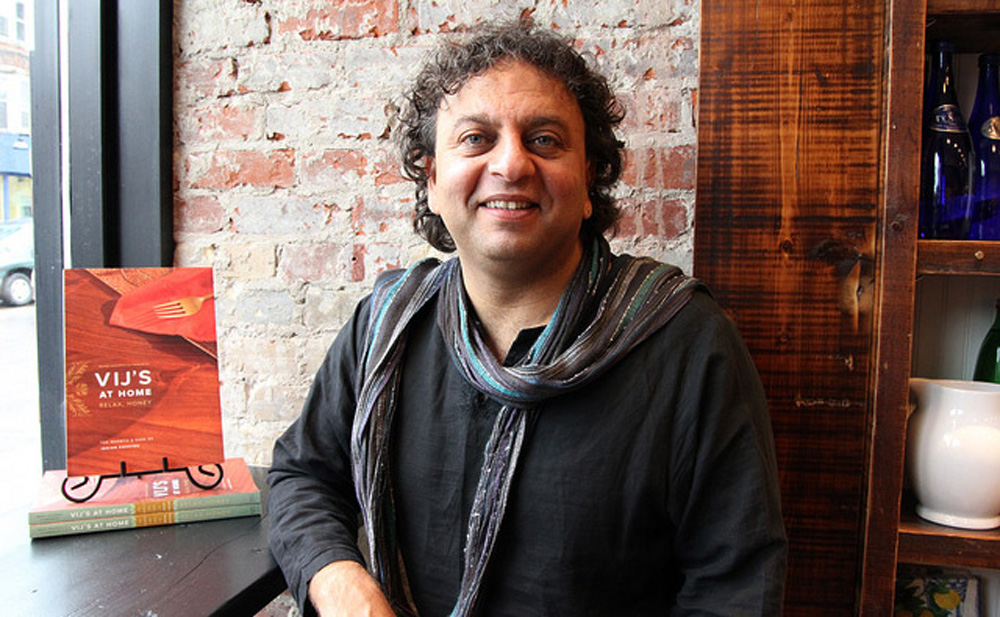 Vikram Vij grew up in India, but it didn't take long for his travel instincts to kick in. Studying hotel management in Austria, working in Vienna, and ultimately moving to Vancouver, Vikram eventually made a name for himself in Canada. In 1994, Vikram opened his first restaurant, Vij's, in Vancouver and was soon joined in the business by his wife, Meera. Today, he is a chef and owner of the restaurants Vij's and Rangoli in Vancouver, and is an investor in the Canadian reality show "Dragon's Den".
"I want customers to feel just as taken care of as if they were in their best friend's home."
Ever since he was a child, Vikram wanted to be a Bollywood stage actor. But his father was not supportive of the idea, so he channeled his energies towards becoming a chef. He was drawn to the restaurant industry because he felt like it was the closest thing to being on stage all the time – it required performing at all levels and avoiding bringing personal issues to the working environment. He found his love for performing and entertaining could extend to restaurants and it allowed him to thrive in an industry that he never would have considered.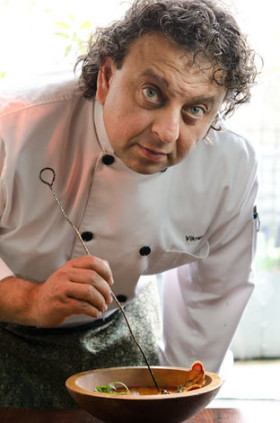 When Vikram arrived in Vancouver, he found it to be a young and vibrant multicultural city. He loved the fact that so many Indians lived there and although he had come to the city by himself, he never felt alone. The fact that people thought of Indian food as a delicious and a complex cuisine led him to believe that an Indian restaurant was not only much-needed in Vancover, but essential to his success. His passion and love for food, entertaining, and making people happy catapulted his restaurants to the top of the Canadian dining scene. But keeping this drive alive is a constant challenge in the face of the difficulties that come with working in the restaurant industry.
One of the most unique aspects of Vikram's journey is the fact that he and his wife, Meera, work together in all aspects of the business. When asked how they balance working together with their personal relationship, he said "It is very tough…but our relationship is based on lots of respect, love and admiration for each other's strengths."
They are currently in the process of building a new restaurant on Cambie street and are also planning for three additional restaurants in the years to come. Vikram is also a big believer in dining as a bonding experience. He wants customers to feel as if they have come to his house and are going to be well-treated and respected, with lots of wine and food and great conversation. Since his favorite home-cooked meal is a bottle of vino, Dhaal Chawal, and some pickles, it's no surprise that he wants his customers to feel just as taken care of as if they were in their best friend's home.
From the villages of India to one of the most beautiful cities in Canada, Vikram has proved that all it takes is a dream, a drive, and a passion to make a difference.