Dec

06

2016
Tags
Related Posts
Share This
Montu Saini – Executive Chef to the President of India hosts the World's Most Exclusive Culinary Event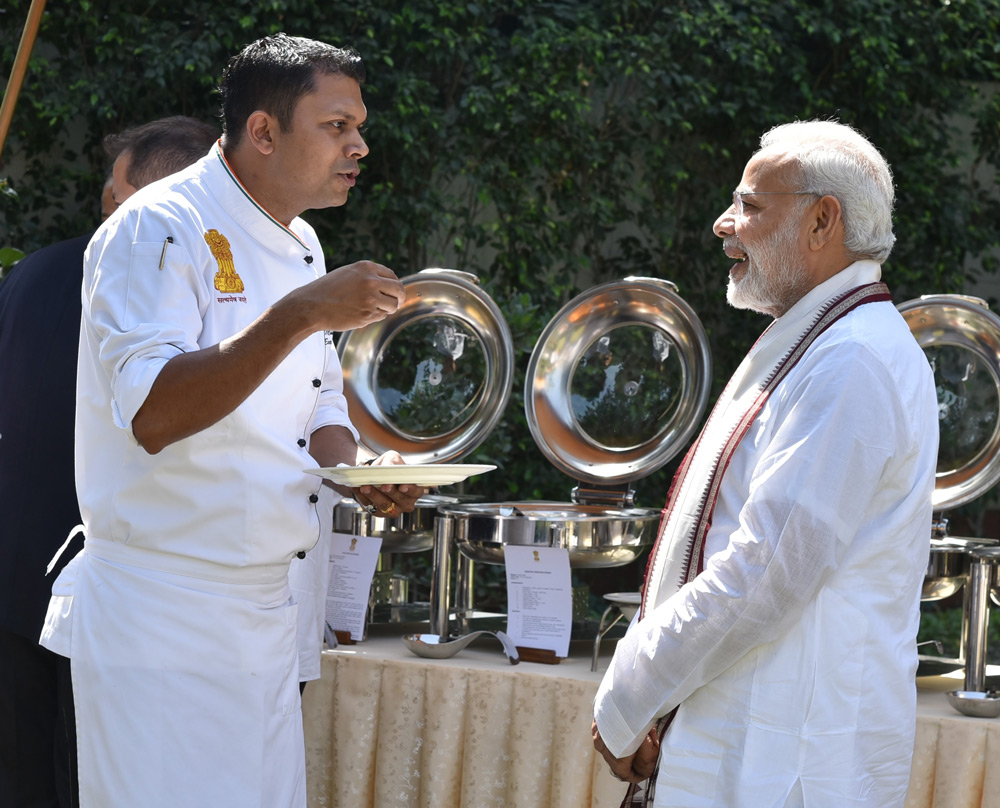 One of the greatest benefits of an interconnected world is the opportunity for undervalued cuisines to be appreciated by a global audience. This has certainly been the case for Indian cuisine, whose diversity and nuance have traditionally been overlooked or oversimplified in other nations. That's why every chance talented Indian chefs have to present their considerable culture and artistry is so valuable.
In October 2016, the journey of Indian cuisine's international exposure hit yet another crucial milestone. One of India's most promising chefs, Montu Saini, organized the general assembly of one of the world's most elite gatherings of culinary experts: Le Club des Chefs des Chefs (CCC).
The CCC is a gastronomic society comprised of Chefs of over twenty five of the world's heads of state. Saini, who is Chef to the President of India, made history as the first Indian Chef to organize the annual gathering of the CCC. At only 34, Saini is also the youngest-ever member of the exclusive group.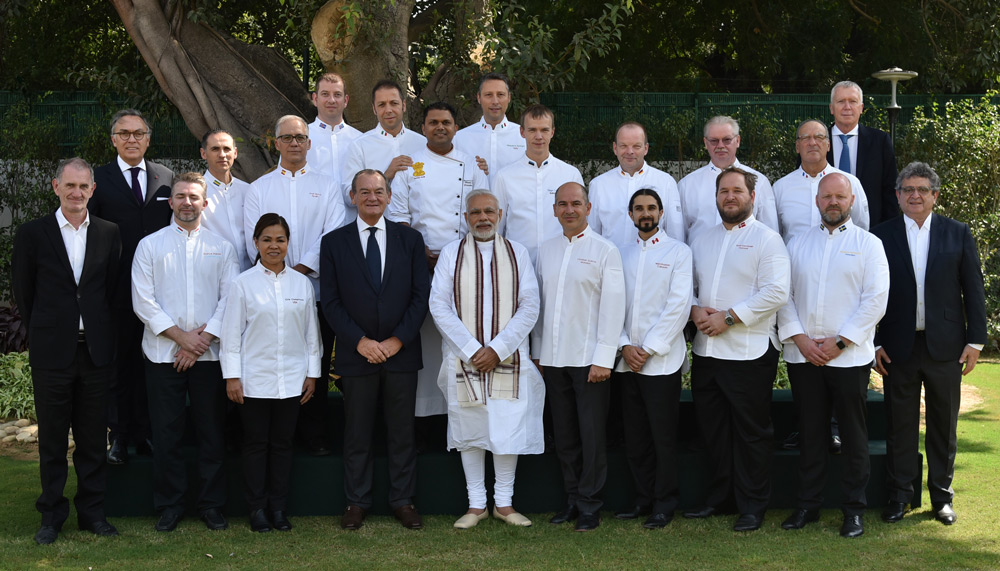 The CCC's mission is to support the role that cuisine plays a in diplomatic affairs. With the many differences in culture, values, politics, and perspectives that tend to divide nations around the world, food is a powerful and necessary unitor.
A general assembly is held each year so that the Chefs of heads of state can exchange ideas and techniques. It's also an opportunity for the visiting chefs to become familiar with the cuisine of the host country, so that they too can celebrate and share that nation's culture. From October 22nd-28th of this year, the general assembly was held in delhi & were received by The President of India at Rashtrapati Bhawan on 24th Oct 2016. Hi-Tea was also hosted by the Prime Minister of India Sh. Narendra Modi on 25th Oct 2016.
This was the first time in India's 30 years of membership in the CCC for this country to host the annual assembly. Once you learn more about the Chef that led India through this milestone, it's hard to think of a better suited culinary representative.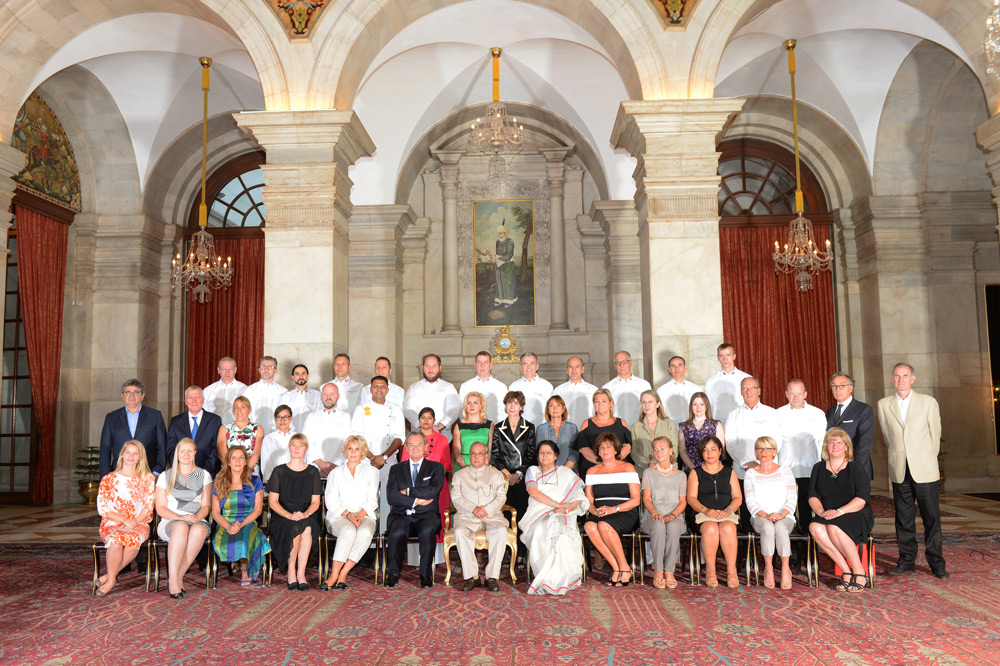 Having come from a humble background, Montu Saini worked hard to achieve the exceptional standard of culinary skill and talent required of the executive chef to a head of state. He holds five degrees in the culinary field, holding "Young Chef of the Year" award by FHRAI (Federation of Hotel & Restaurant association of India), MAster Chef award by ICF (Indian Culinary Forum) & currently pursuing Ph.D in Tourism studies. Pursuing his reserch work on a topic: A critical study of Executive Chef's role in Hospitality Operations: with a case study of Delhi based 5 Star Hotels. spent Ten years working at the India Tourism Development Corporation out of ten 8 years are dedicated to Ashok Hotel in Delhi.
As the President of India's Executive Chef, he has shared that he cooks a diverse array of dishes, and that the President regularly enjoys Bengali cuisine in particular – Being his mother cuisine. Mother cuisine is the best cuisine.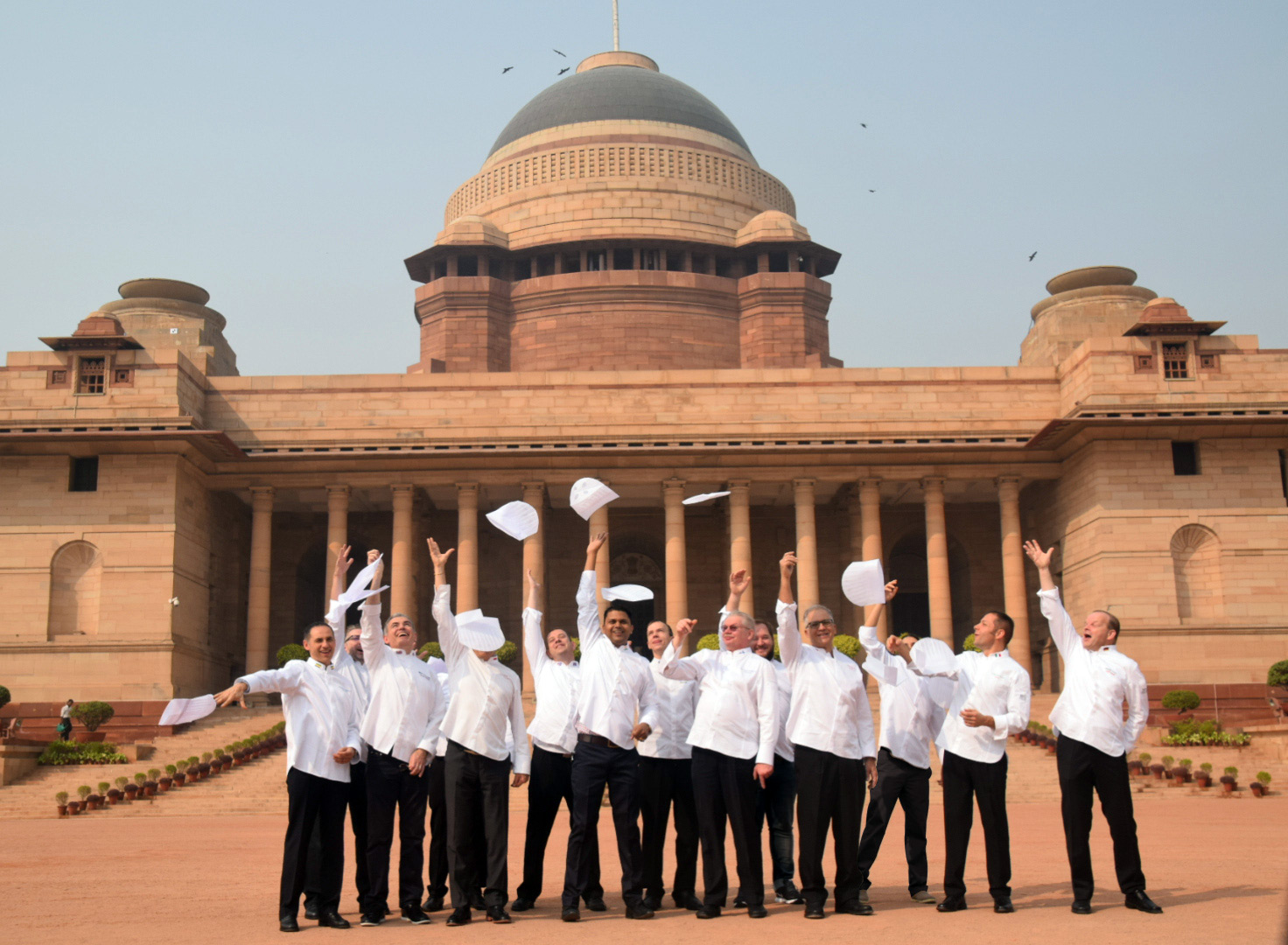 While being a consistently great Chef is always an impressive challenge in restaurant settings, managing the kitchen of Rashtrapati Bhawan is a particularly tall order. Saini manages a staff of about 40 chefs, and has shared that the stature of the people for whom he is cooking and the diplomatic significance of those meals creates very high stakes.
When international guests dine at Rashtrapati Bhawan, Saini is tasked with creating menus that showcase the best of Indian cuisine in its many iterations. He uses the freshest of ingredients, many of which are sourced from the garden of the presidential residence.
The 2016 CCC General Assembly has been applauded at as a successful gathering and meeting of minds, cementing Saini's place as an indispensable fixture both in India's culinary landscape and globally.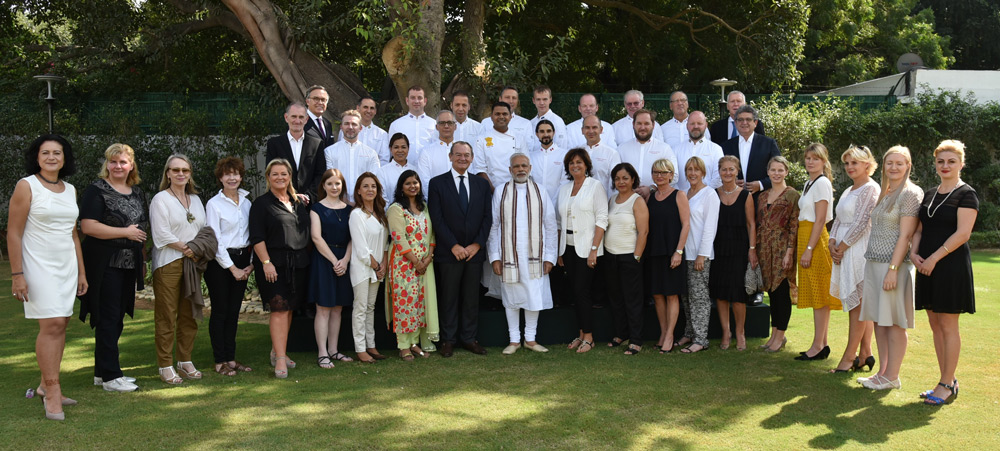 Photo Credit: Dheeraj Paul