Sep

14

2015
Tags
Related Posts
Share This
Chef Eric MacCarthy on Life in Goa, Filming Chopped, and his Rise to Culinary Stardom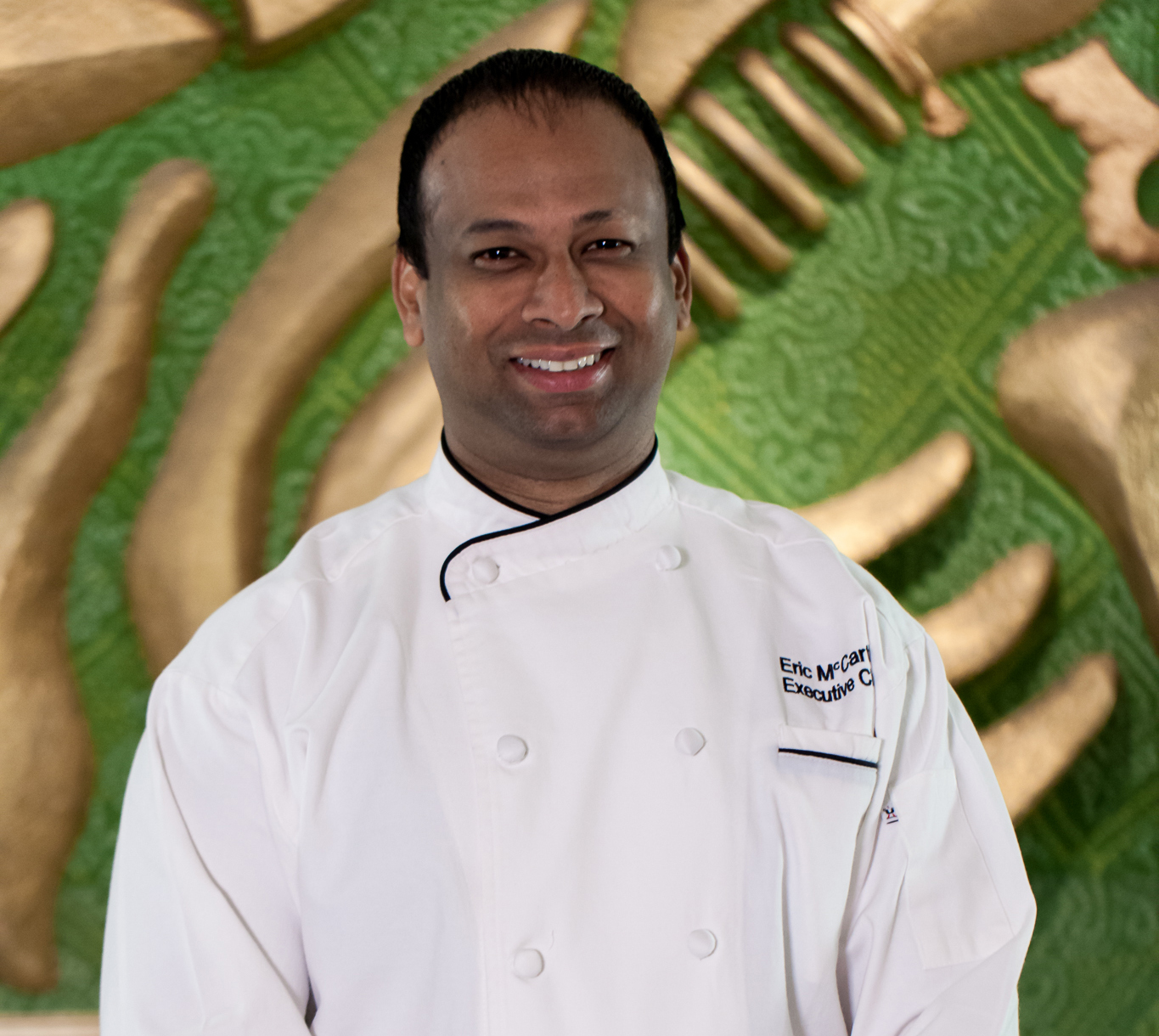 Chef Eric McCarthy is undoubtedly one of Manhattan's finest Chefs, and he happens to have grown up in Goa. He is now the executive Chef of the acclaimed Tulsi restaurant in New York, and has earned 2 stars from the New York Times. He is an expert in many cuisines from around the world, and has brought his global influences and top-notch culinary technique to Tulsi, where he creates unforgettable high-end Indian dining experiences every day.
1-How did your upbringing in Goa influence your career?
Growing up in Goa during my childhood was always about festivals and events, lavish food, sweets, desserts, drinks. Which were always prepared by my mother, Aunt and neighbors. This fascinating way of life definitely influenced my first step towards my career.
2-What are a few of your primary goals as Executive Chef at Tulsi?
Try to change the misconception of Indian food that it can't be as superior as to French Cuisine.
3-How did the famous Phaal dish come about?
The ideas of doing a most spicy dish was inspired from the streets of London (Brick Lane)? The question was how do we do it? And it should be flavorful, yummy and a killer and you crave for more at the same time. So I decided to use some of the hottest chilies and used a secret recipes or procedure as you may call it!! to make the sauce. I infused it with various meat, fish, shrimp and Vegetable dishes.
4-What inspires you the most as a Chef?
When I see results to my hard work and honesty, I get more inspired to do more and better for my Fans.
5-What was the greatest challenge when you were on Chopped?
Making a traditional Goan Dessert in 30 minutes. Which technically takes more than 4 hrs.
6- What are you most proud of at this point in your life?
Able to be one of the few Indian Chefs in the world to achieve a Michelin Star and finally being recognized for my hard work over the years.
7-Being such a busy Chef, what do you do to relax?
I love to Listen to Music and go to the beach to relax. It helps me reboot myself.
8-What are some of your future aspirations–Is there anything you haven't accomplished yet that you'd like to?
Well!! I do have something in mind but will reveal it at the right time!!!!haha. I think I have have accomplished a lot and I'm thankful to God, my family and Friends.