Dec

2014
Tags
Related Posts
Share This
Singing Abhijit SAHA's Praises
By Rupali Dean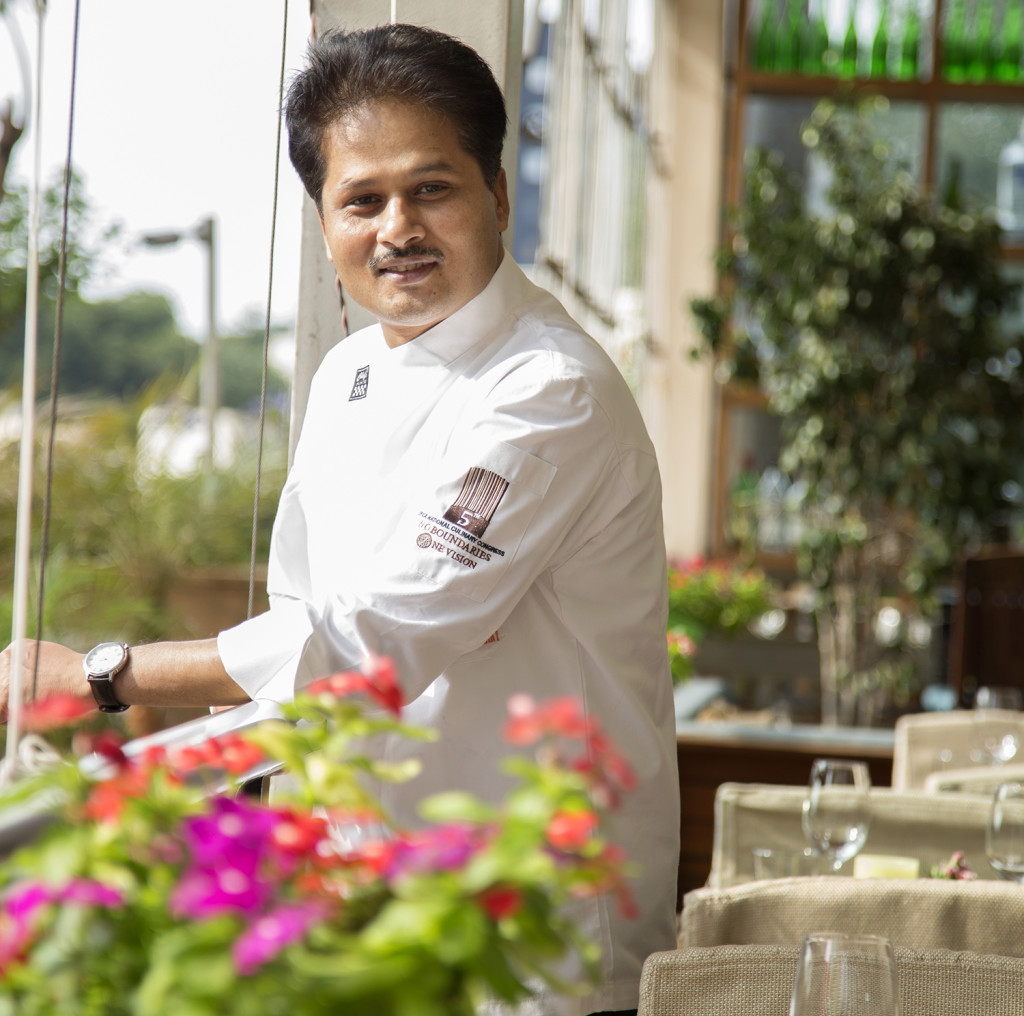 For those who don't know Chef & Restaurateur Abhijit Saha, he's one of India's most forward-thinking culinary masters and restaurant pioneers. He was rated 'Best Chef of India' at the 2013 Indian Restaurant Congress & Awards and has long been blazing the modernist trail in Bangalore with two restaurants, Caperberry and Fava. Caperberry was Abhijit's first venture as a chef-entrepreneur in 2009. Based on an avant garde style of cooking, the menu at Caperberry is inspired primarily by modern Spanish and Italian cuisines. Abhijit's other Bangalore-based restaurant, Fava, is a completely different concept with only a 100 seats and boasting favourites from Mediterranean cuisine in a smart casual environment. Both establishments are staples of the Bangalore dining scene and trail-blazing in their execution.
"I think it's all about having the right opportunity at the right place at the right time."
Abhijit's most recent venture, the much talked about SAHA Signature Indian Restaurant and Terrace Bar, opened in June 2014 and was a joint project with local partners Buyan Pte Ltd. By catering to the discerning and sophisticated diners of Singapore, Abhijit earned one of the highest accolades in his first year from the Singapore Restaurant Association, who selected his establishment as the "Best New Restaurant of Singapore, 2014". The modernist approach to regional Indian cuisine employs the latest culinary techniques and focuses on exceptional aesthetic presentation. The menu also has a section dedicated to some of the classic dishes of traditional Indian cuisine but with a modern twist. The alfresco Terrace Bar area allows guests to enjoy unique eclectic cocktails infused with Indian flavors, alongside a variety of Indian-style tapas. Abhit shares the following thoughts regarding SAHA's success: "Singapore is one of the most exciting food and beverage markets in Asia, considering its vibrancy as a business and tourist destination. For many years now Singapore has been attracting top chefs from across the world and I thought it would be a good idea to showcase my signature Indian cuisine. I think it's all about having the right opportunity at the right place at the right time."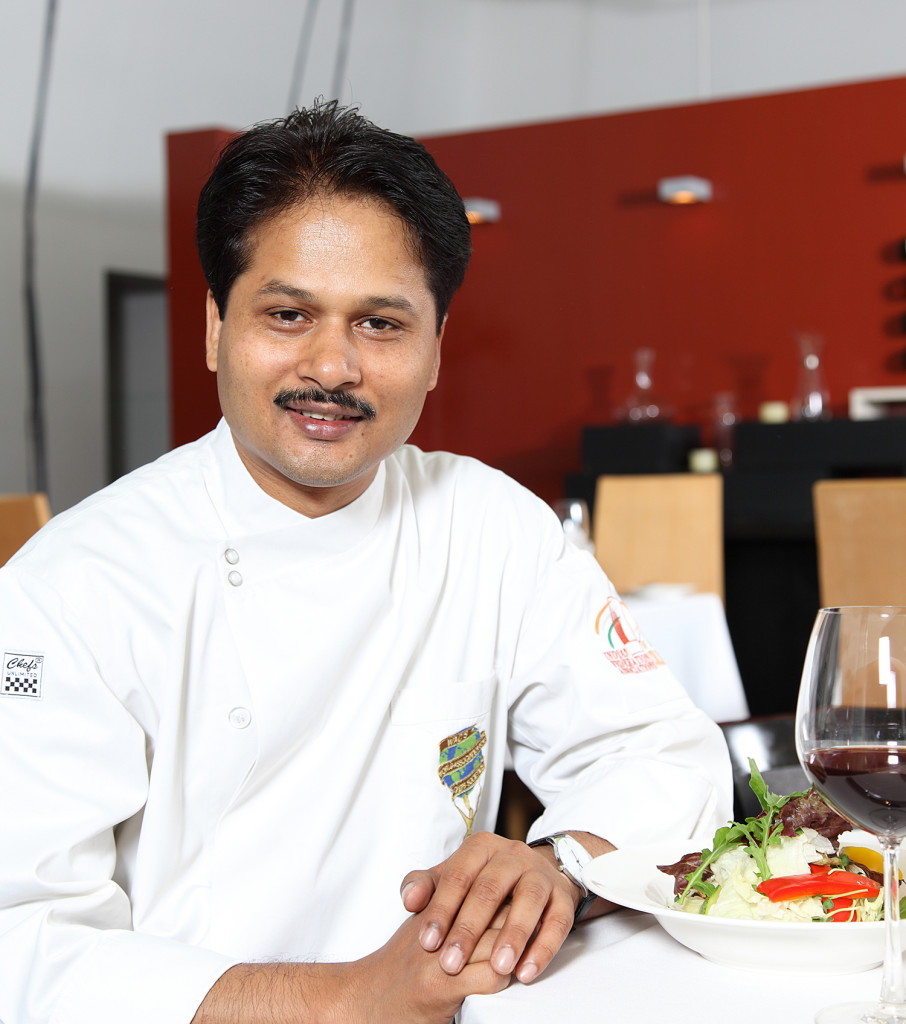 While traditional Indian restaurants usually focus on North Indian (primarily Punjabi), North East frontier, or South Indian tiffin-style cuisine, SAHA's offerings emphasize modernist, progressive Indian dishes that integrate regional Indian cuisine with non-traditional ingredients and techniques from different parts of the world. Rather than serving dishes family-style, here they are artistically pre-plated and served in a multi-course format to allow the distinct flavors to be enjoyed one at a time. Abhijit believes the modernization of Indian cuisine began trickling in during the 1990s and early 2000s in London and New York. "One of the pioneers of this trend was Restaurant Raji's (closed since her unfortunate demise in 2002) in the unlikely city of Memphis, Tennessee in 1989 and later at Tamarind, New York in 2001 where she was the Executive Chef. Almost simultaneously in 1990, a London-based husband and wife team (Ranjit Mathrani and Namita Punjabi) launched Chutney Mary, another innovative venture."
While every restaurant has its challenges, Abhijit has created a strong team around him to help make each venture successful. "My team undergoes training with me for two months in India during the pre-opening phase. I was also on-site in Singapore during the opening of SAHA and I've been visiting for at least a week every month. This helps me maintain control over the restaurant and it's been smooth sailing at least so far," shares Abhijit. With diners already coming in droves to check out his new restaurant, we're sure he's hit on an enviable recipe for success.