May

27

2015
Tags
Related Posts
Share This
Chef Himanshu Saini Talks Street Food, Dubai and Molecular Gastronomy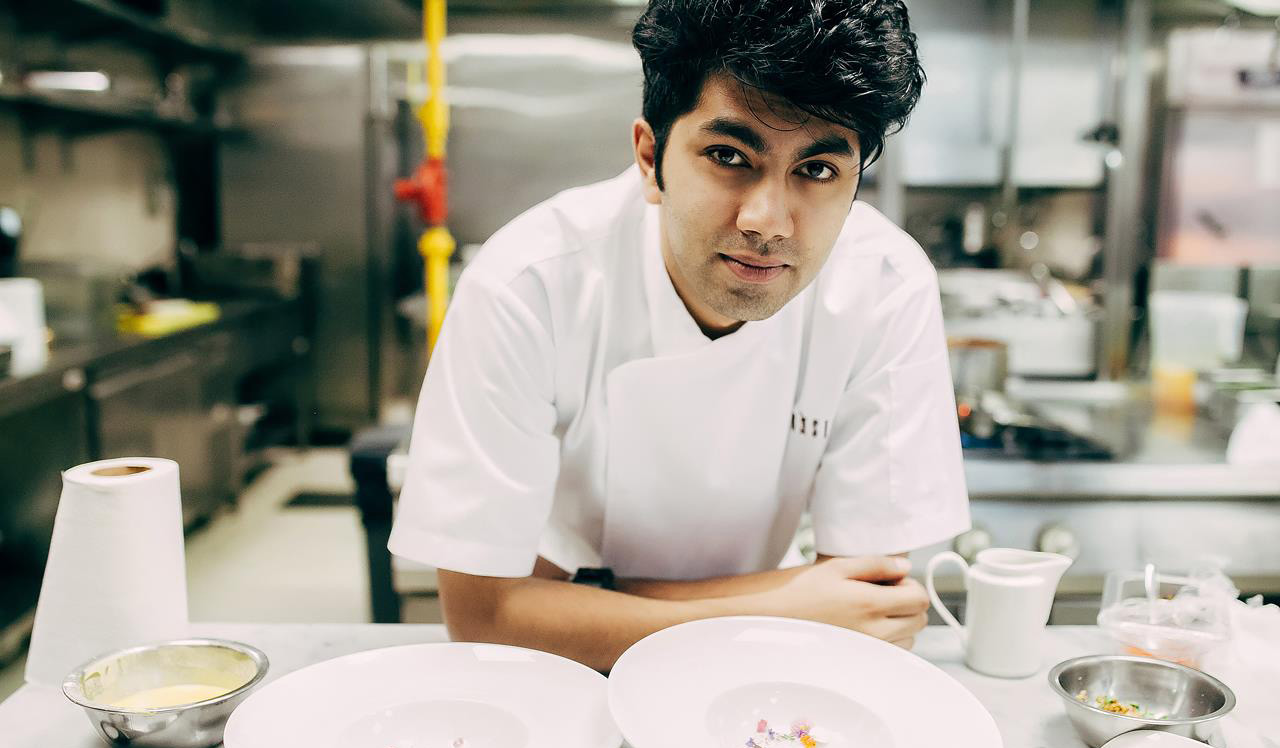 Chef Himanshu Saini has accomplished extraordinary feats since he began his career. On the road to becoming Head Chef at the ultra-modern Tresind restaurant in Dubai, Himanshu earned multiple accolades for his fresh outlook towards Indian cuisine and the dining experience as a whole. Not only has he integrated the fascinating field of molecular gastronomy with Indian cuisine, but he is constantly transforming perceptions of what a restaurant can offer. In our interview, Himanshu takes us back to his upbringing and shines a light on the greatest inspirations in his career.
1. Growing up, how did you decide to become a Chef?
Growing up I spent [more] time in kitchen than in classroom. My passion for eating has forced me into cooking, especially maggi noodles.
"I am deeply influenced by the concept of street food and that does reflect in my cooking."
2. How did you first learn about molecular gastronomy?
Like everyone else, my first source of inspiration for molecular gastronomy was El builli. I remember saving months pocket money to purchase the book, which out of curiosity I read it whole in one night. Later as I gained more experience I understand the application of all those alien ingredients, which I now use at will.
3. What is your approach to innovating the traditional Indian dining experience?
I work out my dishes on the basis of
a) mixology of ingredients
b) by evoking nostalgia in dining experience
c) through molecular gastronomy if required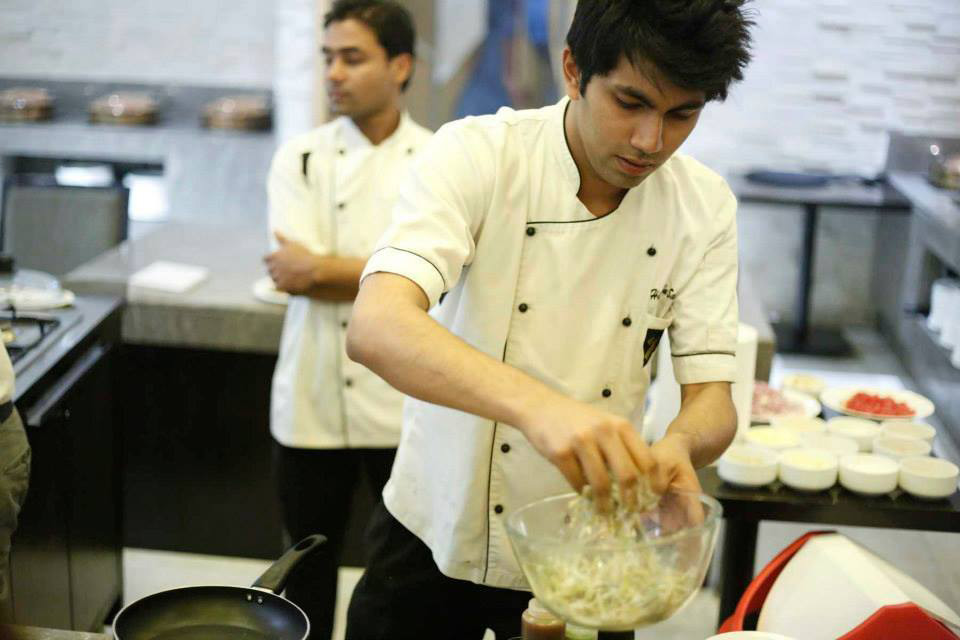 4. How does the food culture in Dubai differ from the food culture in your hometown of Delhi?
With almost 55% of Indians living in Dubai there are similarities in food culture be it Delhi or Mumbai. But with the presence of global diners their cultural influences are inevitable. The major difference is in terms of availability of ingredients and it's usage. With Delhi food scene still suffering with its amended laws and restrictions there is much more availability of quality ingredients and liberty to use them in Dubai.
5. What has your experience been like as head Chef at Tresind?
I rate it as one of the best work experiences. And the freedom of doing what you want adds to that experience. Tresind has a dream kitchen for any chef. I feel proud to lead a team of brilliant 20 young chefs. The kind of support I get from owners to chefs has certainly brought the best out of me.
6. Can you share with us one of the greatest dining experiences you've had as a customer?
I prefer to eat from the streets and have several memorable experiences, be it exploring Chandni Chowk in Delhi or Aminabad in Lucknow or food trucks in New York or Juhu Chowpaty in Mumbai. I am deeply influenced by the concept of street food and that does reflect in my cooking.
My greatest dining experience in an upscale restaurant is yet to come.
7. What are a few of your long-term goals or dreams as a Chef?
There is only one goal for now….to introduce Tresind in list of best restaurants in Asia. That's the first thing and then we'll take it ahead from there.
8. Would you share one of your favorite recipes with our readers?
Aam papad lamb chops, churan fleur de sel
Ingredients
4 no. Lamb chop 35 gm each
30 gm chopped aam papad
20 chopped sweet mango pickel
4 gm onion seeds
4 gm crushed fennel seeds
5 gm chili flakes
10 gm chopped garlic
5 ml lemon juice
200 ml coconut milk
3 gm garam masala
5 ml soy sauce
8 ml oil for sauce
Oil for frying
Tempura batter for frying
For churan fleur de sel
Mix 3 parts of anardana churan with 1 part of fleur de sel
Method
Clean and cut the lamb chops, marinate it with garam masala and cook in coconut milk covered at 180 c for 2 hours in oven. When cooked wash the chops, apply tempura batter and deep fry till crisp.
For sauce – take oil in a pan, add chopped garlic, chili flakes, fennel and onion seeds. Saute it. Add chopped mango pickle and aam papad and little water to make a glaze. Add soy sauce, salt and toss the fried chops in the glaze and finish with lemon juice. Sprinkle churan fleur de sel as a garnish.