Nov

2014
Tags
Related Posts
Share This
Kausik Roy's Refreshing Approach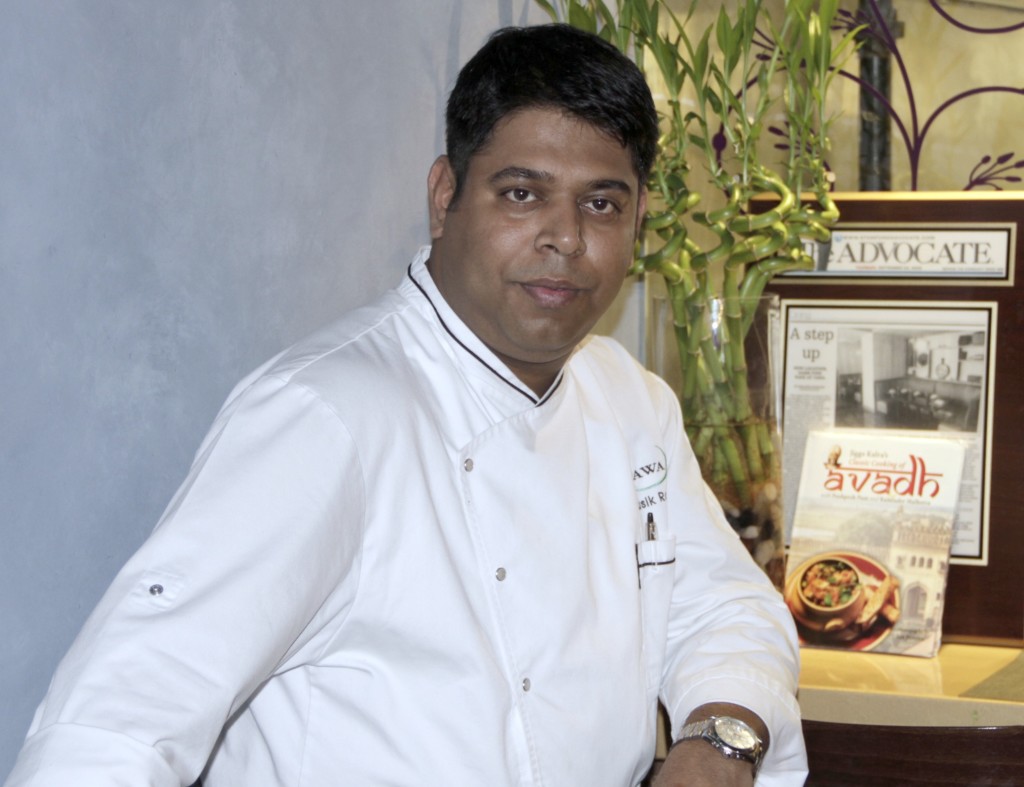 Like many great culinary forces, chef/restaurateur Kausik Roy fell in love with food at an early age. When he was a small boy, his mother was recovering from a broken leg and unable to stand for long periods of time. She recruited him to help her in the kitchen and it was under her watchful eye that his fist hands-on culinary training began. In Kausik's own words, "My "ah-ha" moment was at the age of 9 when I refused to eat the okra dish that was put in front of me at the family table. I just knew that the soggy and slimy vegetable had more to offer and a flash of inspiration hit me. I urged my family to deep-fry the okra and add a generous sprinkling of hari mirch (green chili). Everyone instantly loved it and "Karrarri Bhindi" became a mainstay on our family table, and eventually, on my restaurant menus."
"I am happiest cooking locally grown vegetables."
In early 2000, Kausik opened his first restaurant "Brick Lane Curry House" with Sati Sharma. While he teamed up with several partners after that for various ventures, he believes that "his best competition is himself". Rather than worrying about the success of other restaurateurs, Kausik focuses on creating exceptional restaurants and setting his own standard. Tawa in CT is already a huge success with loyal customers that love the regional specialties and traditional Indian stand-bys like chicken tikka masala. Kausik's emphasis is on changing the way Americans think about Indian cuisine – he doesn't live or operate by preconceived notions and instead chooses to focus on entertaining customers and ensuring they leave his establishment happy. His next venture will be the Masala Library, an Indian restaurant in the competitive NYC market.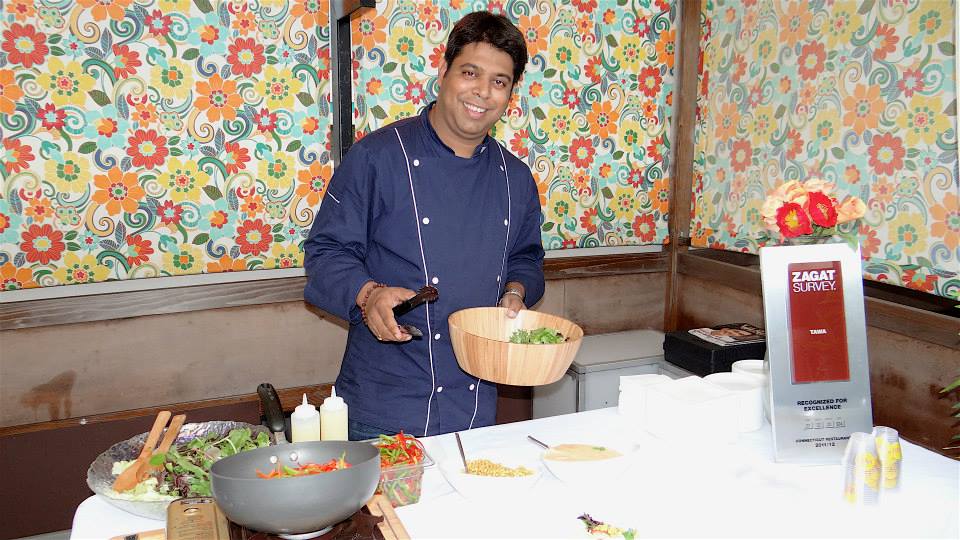 Kausik gets an edge from his Bengali roots, as his signature dishes center around seafood and vegetables. He loves working with local farmers to get freshly grown vegetables and produce, believing that good ingredients make all the difference. Kausik says "I would be happier cooking locally grown asparagus than some vegetable shipped from Indian cold storage even if people feel that's more authentic." With all the misconceptions about Indian food among mainstream customers, he has set out to show them a new side of Indian cooking and a new way to enjoy ethnic cuisine. It's this type of drive that keeps him motivated to innovate, recreate, and push forward as planning, designing, and implementing a new vision fascinates him about the restaurant business.
As Kausik embarks on future endeavors, he'll likely continue to draw inspiration from his mom, the greatest mentor in his life. She's taught him simplicity and honesty are the keys to not only success in the kitchen, but success in life. Those seem like lessons Kausik has well learned.