Varli Brand & Founder

Born and raised across various parts of Asia and the Middle East, eclectic cuisines were a part of Varli Singh's life from the beginning. However, her move to New York City was the true kick starter of her love affair with Indian cuisine. Witnessing the passion that world-renowned chefs had for perfecting their craft and the celebrity-like following they received for creating a great dining experience, Varli developed a unique vision for changing the landscape of Indian food.
In reviewing mainstream food guides like Zagats, the New York Times, Michelin reviews, etc. Varli realized that Indian restaurateurs and chefs needed a stronger voice to receive their due recognition. The Varli vision was born with a commitment to sensationalizing the cuisines she grew up loving and ensuring everyone has the opportunity to appreciate all that these foods have to offer.

Varli's mission is to serve as the ultimate guide to great Indian dining, and to significantly raise people's awareness and appreciation for Indian cuisine around the world. Our ventures are focused on education, information, and best of all…eating. We currently have 3 distinct, yet fully integrated, entities under the Varli brand.
---
Annual Varli Food Festival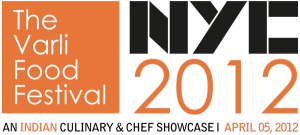 The VARLI FOOD FESTIVAL is an annual food, wine and desserts tasting event that brings the finest Indian chefs from all over the world into the heart of Manhattan. This year the event will showcase the culinary creations of over 60 top-caliber restaurants and caterers, and promote awareness of Indian cuisine and culture. Guests will have the opportunity to sample various dishes from well known local restaurants, as well as many others from as far off as UK, India, Chicago, Virginia and DC. Featuring food and drink tastings, cooking demonstrations by celebrity chefs, a FREE spice market, a Celebrity Chef CookBook, a full open bar, wine kiosks and several dessert stations, this is an extravaganza like no other. World famous chefs will demonstrate their skills in crafting signature dishes, displaying first-hand the unique art of Indian cooking.
---
Diya Foundation

Diya Foundation for children, a Varli initiative is dedicated to providing education, medical care and nutrition to children in places where these basic needs are not being met. Across the globe, developing countries are struggling to address a variety of issues. Diya works with local partners on the ground like hospitals, kitchens, and schools to ensure all aid is being provided directly to the children. Support from friends and fans have helped the Varli brand achieve its mission to expand the appreciation for Indian cuisine. Through direct involvement and fundraising efforts, the Diya Foundation is our way of ensuring the next generation has the opportunity to fulfill their own dreams.
---
Varli Culinary Awards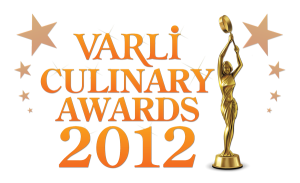 We are very excited to announce that we will be hosting the first Varli Culinary Awards in November of 2012 in New York. A panel consisting of international culinary Organizations/Food experts as well as the Public around the world will recognize 2012's top Indian restaurants & Culinary personalities across the globe.
The selection process for the nominees in each category will start February 15th, 2012. Restaurants will be selected on the basis of cuisine, ambiance, and concepts. Personalities will be selected on the basis of skill, outreach, achievements and public support. Chefs & Restaurateurs, let's take our share of the limelight from the Global Culinary Scene.
---
Varli Cook Off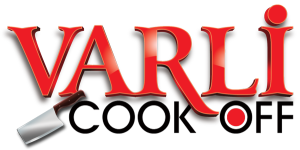 On April 6th, 2012, one day after the Varli Food Festival, Celebrity Chefs Jehangir Mehta and Maneet Chauhan will be hosting foodies, aspiring chefs and those who simply want to be standing ringside at the most exciting event in Long Island.
Esteemed Chefs Kunal Kapur and Prasad Chirnomula, as well as restaurateur Rajesh Bhardwaj, will be joined by international media personality Master Chef Sanjeev Kapoor, to be the official judges of the Varli Cook Off.
---
Varli Magazine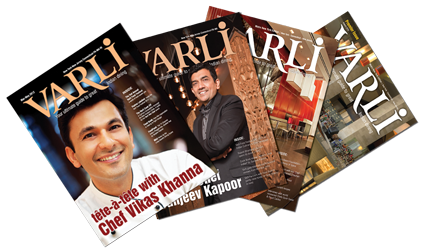 Varli Magazine is the first publication dedicated to helping people explore and stay updated on the wonderful world of Indian cuisine – including everything from helpful restaurant reviews, in-depth discussions with master chefs, updates on the culinary industry, and a glimpse into specialty foods and exclusive Indian recipes. Each issue is chock full of exclusive content related to where to eat, what to try, and how amazing Indian chefs make it all happen. Varli Magazine is currently a bi-monthly print publication with copies distributed through 300+ locations around the tri-state area. The magazine is also shipped directly to subscribers upon request, and a free e-version of the each issue is available online at
---
The VCard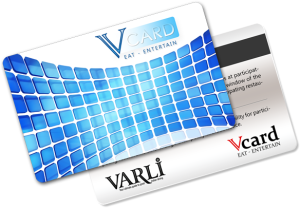 Varli developed the V Card to inspire people to experience and frequent Indian dining establishments. The V Card provides dining discounts and exclusive deals at participating Indian restaurants and is currently available for a nominal annual fee to anyone who registers.
www.varlionline.com