Aug

24

2014
Tags
Related Posts
Share This
Kokum: The New Kid on the Block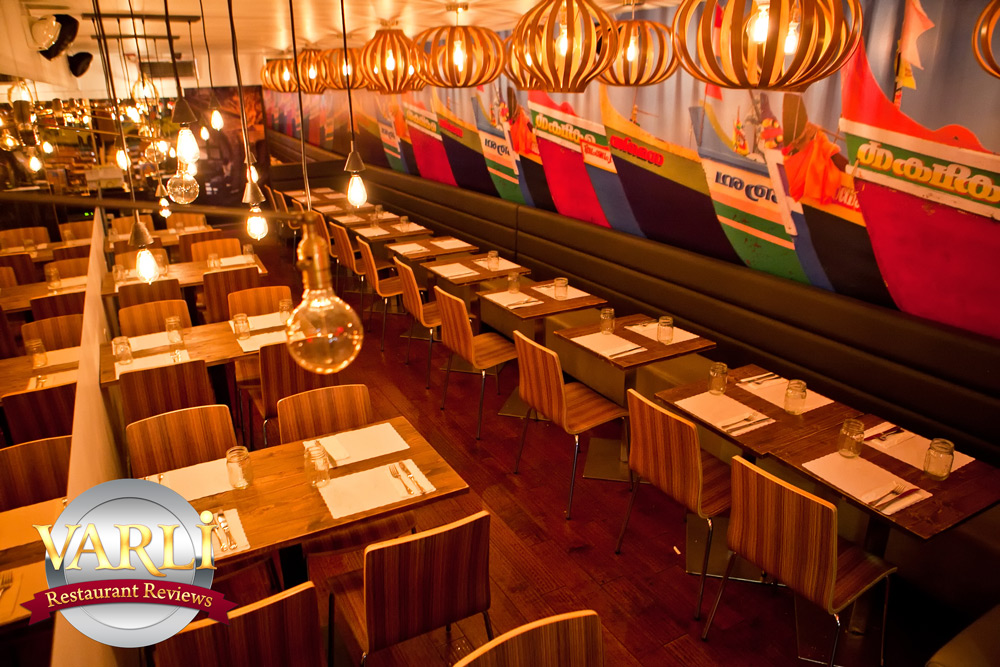 In NYC's Curry Hill, there's no shortage of Indian restaurants to choose from. But when Shiva Natarajan introduced his newest venture, Kokum, he brought something new to the scene. A tribute to Natarajan's native South Indian roots, Kokum takes diners through a journey of the best in Indian cuisine.
The interior is modern, sleek, and inviting with warm amber tones and lively Indian music playing in the background. Leather banquettes line one side of the restaurant with wall-sized captivating murals depicting Indian heritage and culture. During peak hours, the dining room is full of both Indian and non-Indian diners equally excited by the tantalizing options in front of them. In a comfortable setting that could easily pass for a dinner date, outing with friends, or business meeting, the service is prompt, helpful, and attune to customers' needs, making this a great option for those already familiar with Indian cuisine, as well as those new to the concept.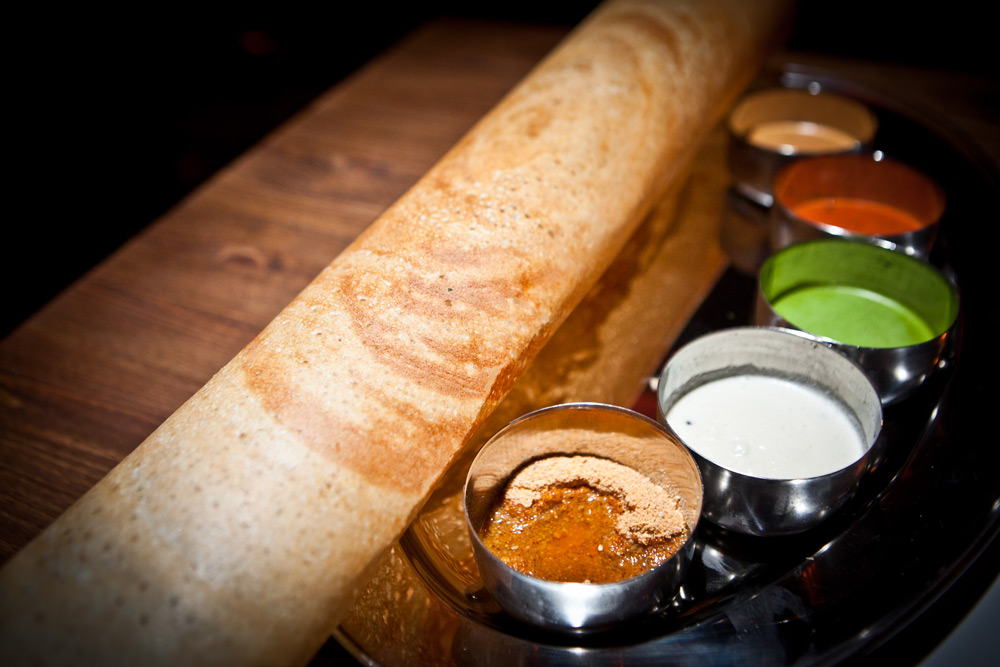 The extensive menu features everything from typical dishes like chicken tikka masala to more adventurous regional specialties. There is a heavy emphasis on Southern specialties, including close to 25 varieties of dosas uttapam, and idlis served with three different delicious chutneys (coconut, tomato, and mint) and a perfectly spiced sambal for dipping. Beyond the typical masala dosa (stuffed with potatoes and onions), there are also options like egg chili dosa, lamb pepper dosa, and tomato peas uttapam. Another ode to the South Indian influence is the great selection of seafood-centric dishes, a rarity in most NYC Indian restaurants. From roasted fish and shrimp to interesting seafood curries, Kokum gets the spices just right and lets the natural delicate flavor of the meat shine through.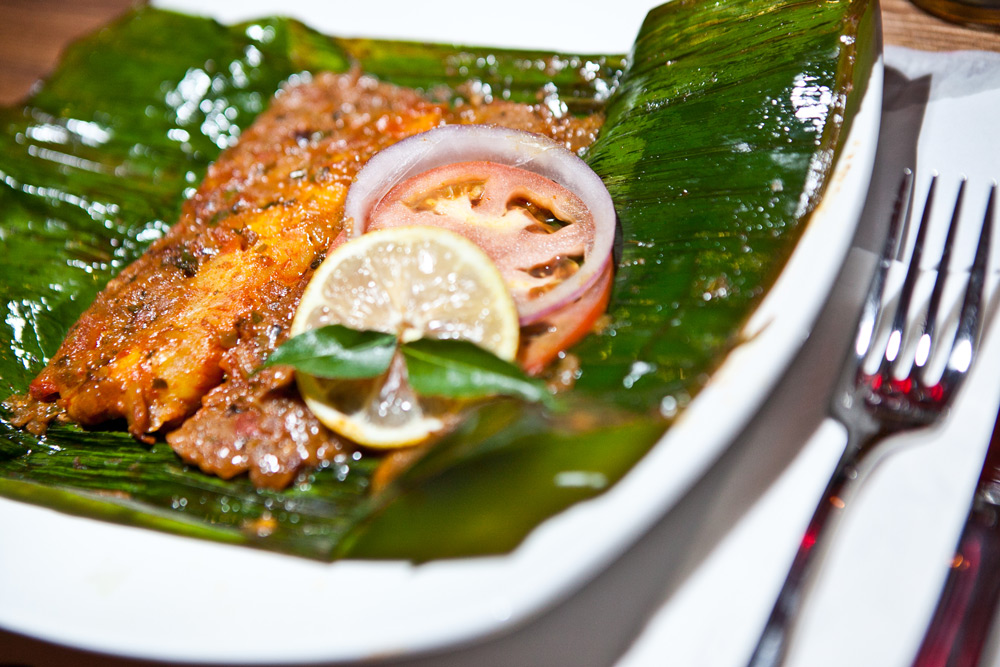 Menu highlights:
The Fish Polichathu, a delicate white fish roasted with a savory blend of spices in a plantain leaf. This dish highlights how well Indian spices can complement the roasted flavor of a mild fish. We also loved the Kumily Chicken Fry, peppery spicy chunks of chicken coated with green chilies, curry leaves, and a blend of delicious spices. This dish isn't overpowering, but packs a tasty punch in each bite. Interestingly, some of the best dishes at Kokum are the vegetable preparations. The Spinach Masiyal was delectable, an Indian take on creamed spinach with lentils and coconut. The Avial Malabar, a mix of different vegetables with yogurt and fresh herbs, was also a standout with a subtle creaminess behind the taste of each unique veggie in the dish.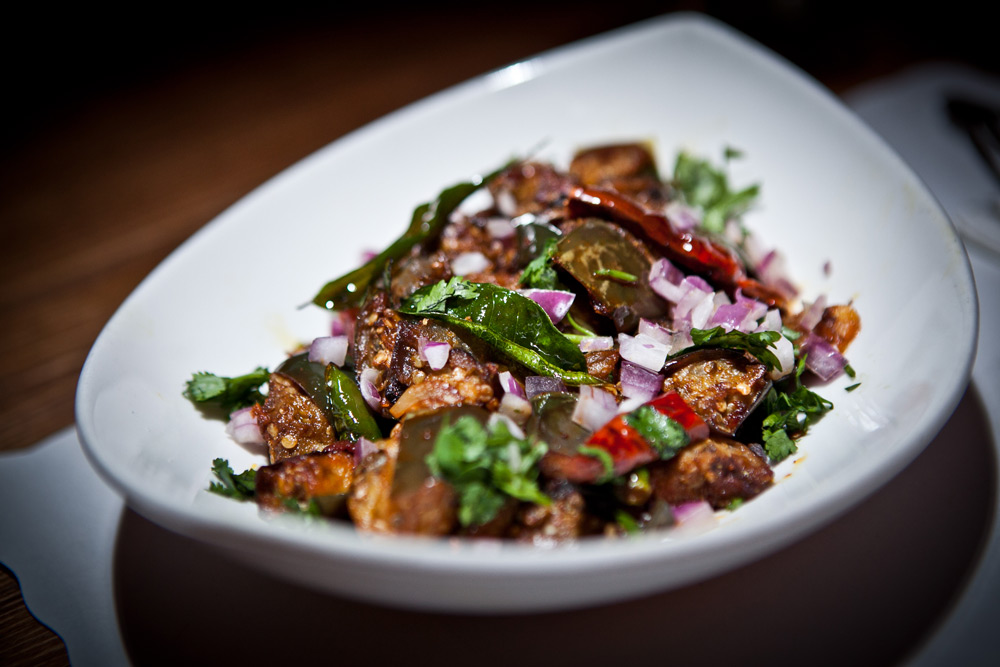 Overall, dishes at Kokum were well presented, not overly spicy, and more interesting than typical Indian cooking. This restaurant knows how to entice the taste buds and make diners feel comfortable venturing into somewhat new territory with menu items that are hard to resist. With so many different choices to pick from, the most difficult part of the experience is making up your mind! But once you do, the expert kitchen takes care of the rest and delivers dishes that definitely do not disappoint. Shiva Natarajan may have taken a leap when he opened this adventurous new establishment, but it seems like New Yorkers have embraced it well.
Kokum Indian Cuisine
106 Lexington Ave / (212) 684-6842 / info@kokumny.com