Dec

28

2014
Tags
Related Posts
Share This
Aarti Sequeira: Officially on the Food Map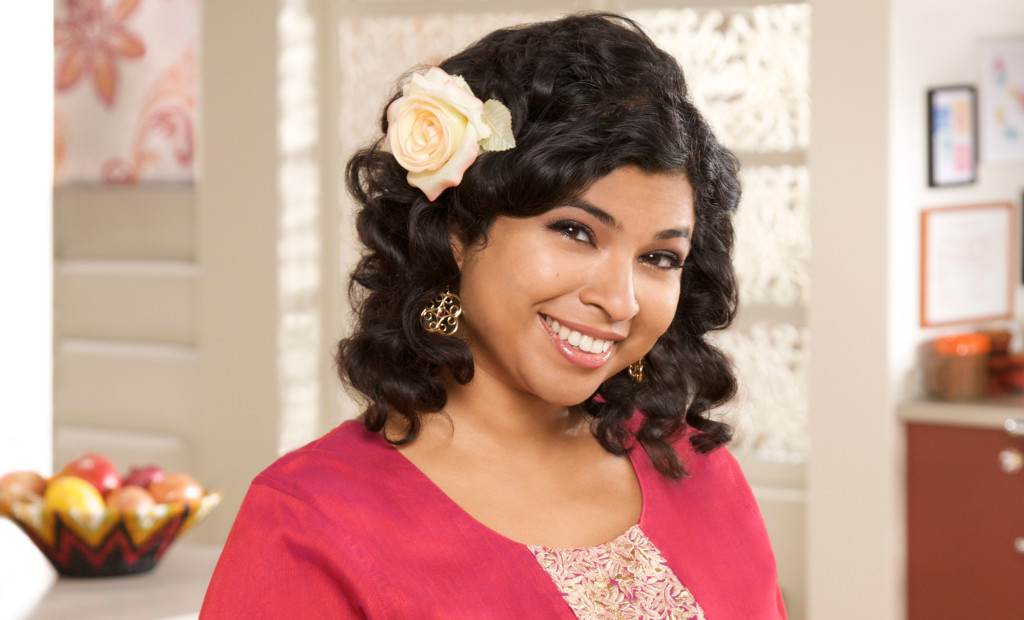 Aarti Sequeira is the host of Aarti Paarti (www.youtube.com/aartipaarti), an internet cooking show that lets viewers into her modest Los Angeles kitchen while she whips up budget-friendly and easy recipes that combine her Indian heritage with her California lifestyle. She recently launched her first cookbook, "Aarti Paarti: An American Kitchen with an Indian Soul" to make her approachable recipes even more accessible to the masses and to her already-loyal fans.
When did you realize you wanted to have a career in the food industry? How did you get your start?
In a way, I suppose I always knew it. I was talking to a friend and said, "Well, when you were a child, you played cooking show, right?" She looked at me blankly. "No hon. That was just you!" Food has always been my passion and when I realized I was happiest in the kitchen, I knew I had to turn this into a full-time career.
What inspired you to write a cookbook? With all the cookbooks out there, how would you differentiate what you're trying to do?
I wanted to write a book that shed a fresh light on Indian cooking — something that moved away from the traditional imagery and unknown ingredients. Indian food is still the new kid on the block in America, and the best way to introduce something "foreign" is to pair it with something comforting and familiar. Hence, my style of cooking: an American kitchen with an Indian soul. I try to capture the essence of cooking with an Indian palate and infuse that into American favorites like roast chicken, shrimp 'n' grits, bread pudding, etc.
How does the success of your series compare to what you thought it would be like when you first started it?
I wasn't sure Americans would embrace the show, but I cannot tell you how many emails I get from people saying that they were scared of Indian food until they watched "Aarti Party". That is the greatest compliment and it's what drives me to keep doing this.
What is your philosophy when it comes to cooking in an "American kitchen with Indian influence"?
I just cook the way I want to and don't get caught up in other people's expectations. I've learned that trusting my palate and my gut usually leads to successful recipes.
What are some of your favorite ingredients to cook with?
I love shallots, fresh herbs, and black mustard seeds. People don't always know how to use spices and accents to add flavor, but they can really change the whole taste of a dish.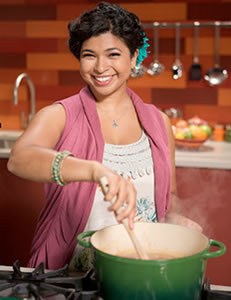 How do you come up with new recipes?
Sometimes it's incredibly easy. I'll wake up with an idea on my tongue and I can't chop fast enough to bring it to life! Other times, it's like birthing a child – lots of labor and tears to get it right!
Do you have any dreams of opening a restaurant or do you prefer being in the television/entertainment world?
I would love to open a restaurant! But after staging at a restaurant a number of years ago, I realized that owning/running your own restaurant has to be your first love. You have to love it as much as you love your family. You have to be willing to spend all your time and energy keeping the engine moving. I'm looking to collaborate with someone like that because that is their unique calling in life, and bringing the recipes to life is mine!
How do you feel when you're cooking? Relaxed, energetic, inspired, etc.?
These days, a bit stressed! I have a 1-year old, and cooking is a whole new adventure when you only have an hour to get it on the table. I am inspired though whenever I have a new idea that I can't wait to try out.
What do you dream of doing that you haven't tried yet?
Hosting a talk show…I think that would be such a great way to share my thoughts and  perspective, and to connect with people in a completely different way.